AFFORDABLE

PRICES

FRIENDLY

& TIDY

WORK

GUARANTEED

LATEST

TECHNOLOGY
ARE YOU GOING SPARE AT YOUR FLOOR'S DISREPAIR?
Are visitors snarky about your parquet? Have heavy-footed hordes trotted across your boards? We can help.
With top-of-the-range technology, two decades of industry experience and a whole lending library's worth of glowing Testimonials , the Bedfordshire Floor Sanding company in NN29, have everything it takes to sand away the strains and stresses of time. We can put a fresh face on your floors, whether you have parquet tiles in need of a little love, or timber floorboards to attend to.
INDUSTRY APPROVAL
The Bedfordshire Floor Sanding, LU4 company are rightfully proud of our professional affiliations, which we hope help to bring some upfront peace of mind to potential customers who are keen to hire us, but want to be certain we are the right people for the job:

·    The National Wood Flooring Association count us among their members

·    So do the Federation of Small Businesses

·    The Guild of Master Craftsmen have us as a member too

​·    And Junckers have approved us as a maintenance contractor
With £5million insurance coverage at any one time as well, we like to think we've catered for every eventuality - but with fully trained staff and high-tech, well maintained machinery, we generally find the projects we undertake are completed on schedule and without any unexpected complications.
PERFECT PARQUET IN PICTURES
Our Before and After
Gallery
is our virtual showcase of past work. Parquet floors are the peacocks of the flooring world, and we're particularly proud of the restoration work we have done on parquet floors across Bedfordshire SG15(these are especially common in schools, which pose specific challenges due to the high levels of footfall they usually face).
We've tried to give you an insight into all kinds of floorboard sanding and restoration work, including some of our more extensive repair jobs and our personal favourite finishes. If you hire us to carry out work for you, we will of course tailor the process and the finish used to suit your tastes, and hope to add further to our gallery of projects and library of testimonials in the years to come.
If you're really ready to reveal your wooden floor's inner beauty, call us today to book your free, no-obligation assessment.
​
Latest News, Recommended Articles & Tips
How to refinish bamboo flooring
Bamboo flooring is incredibly popular as it looks stunning, is incredibly hardwearing and is available in various designs. A common myth is that bamboo flooring cannot be refinished, but it can, with a little knowledge and expertise. Below we share how to refinish your bamboo flooring, along with some floor sanding tips.

Remove any remaining finish

Before you begin to refinish your bamboo flooring you need to remove any of the old finish. Although this can be done by hand for small patches of the floor, ideally you are best using floor sanding machines. These are typically designed for dust-free floor sanding, so will create less mess and will do the job much quicker. Be sure to remove every last trace of the old finish before you begin the next step.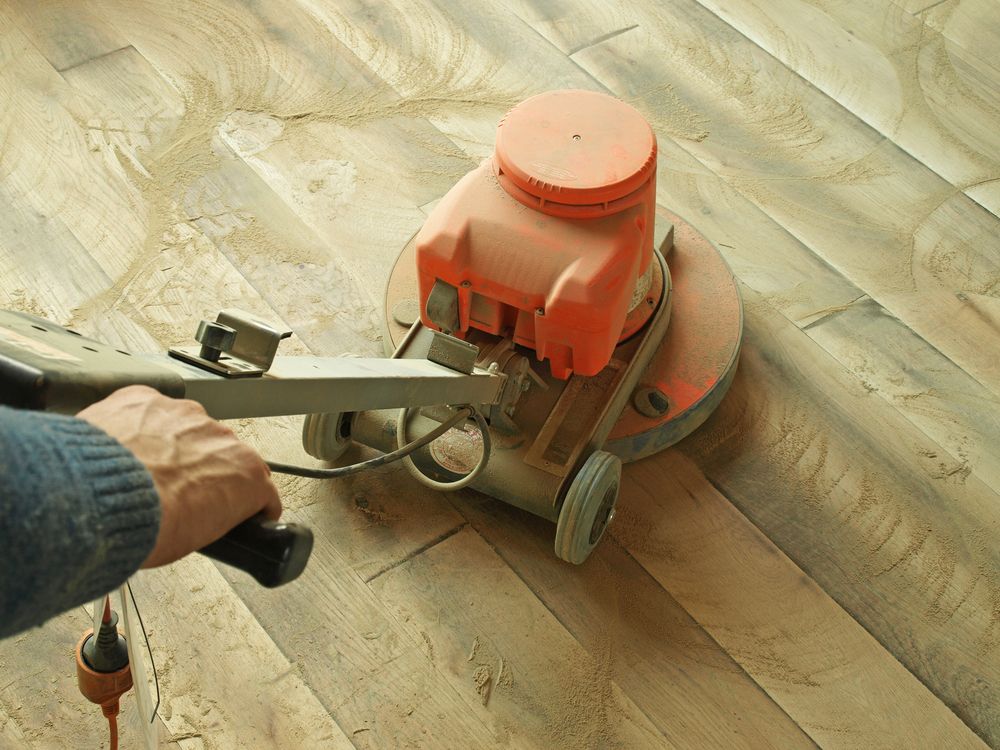 About sanding

It is worth noting that when you sand a bamboo floor you need to be more cautious than when sanding floorboards or hardwood floors. It is very important that you only remove the protective finish and not the bamboo underneath. Even when using wood floor sanding machines, you need to pay careful attention that you don't sand too deeply. Always use a floor sander in the corner of a room, so as to get a feel for it. Better still, use the professional services of a floor sanding company.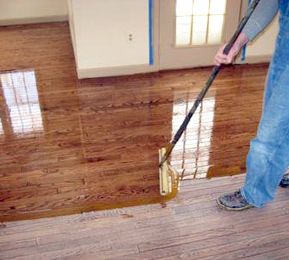 Refinishing the floor

Once the bamboo flooring has been thoroughly sanded and swept so that no dust remains, you need to start applying the new finish. Polyurethane is the most popular choice and the one with least smell. Ensure the room is well ventilated and begin from the furthest corner, away from the door, as you don't want to be trapped. You may need to apply the finish several times to get your desired finish and gloss. Just remember to allow the varnish to dry before applying the second coat.

Lastly, don't forget to keep it in tip-top condition. Be sure to clean your bamboo flooring regularly, a sweep and gentle mop will suffice, and use a sealer at least every six months. Want beautiful bamboo floors without the hassle? Contact The Floor Sanding Co for professional sanding bamboo flooring services.
For Captivating Wooden Floors Call 01234 510 539 Now !
BEFORE & AFTER